About AA Discount & Rewards
Under the AAA Discounts & Rewards programme, members get access to savings on travel, accommodation, dining and entertainment here in Singapore and worldwide.
In Singapore, international members simply flash your valid AA card bearing the AAA Discounts & Rewards logo to enjoy great savings at participating merchants stores.
Services Extended to International Members
In addition to discounts mentioned above, members of FIA motoring clubs are entitled to reciprocal services which include Vehicle Recovery and Towing Services. The reciprocal services are provided for international AA Members visiting Singapore during the first 90 days of stay. Please note that the reciprocal services provided are subjected to terms and conditions stated in our Service Policy.
**These services are not applicable to rental cars and motorcycles.
Services Extended to International Members
24/7 Call Centre helpline
Information and advice on local traffic rules
Information and advice on tourist and travel matters
In case of problems with member's health or incidents arising from unforeseen circumstances (e.g. theft, robbery, accident, etc), AA Singapore will assist by providing the foreign member with contact details and/or information on the relevant organisation(s) and/or authorities which they can seek help from.
Click here for contact details.
Worldwide Savings with AAA Discounts & Rewards
Look forward to attractive accommodation, dining, shopping and entertainment savings with the AAA Discounts & Rewards programme which lets you gain more out of your travel in Singapore and overseas.
Important Links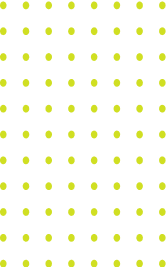 Related Links
Disclaimer: The following external links (links that do not begin with www.aas.com.sg) are maintained by Automobile Association of America (AAA). If AA Singapore Members are unable to access any of the links, please contact us at aasmail@aas.com.sg with your interests and we will do our best to provide you with the information. Alternatively, contact AAA International Relations at www.aaa.com/international (Look under Travel Information and Travel Documents).